Jeff Quartets Omnibus Edition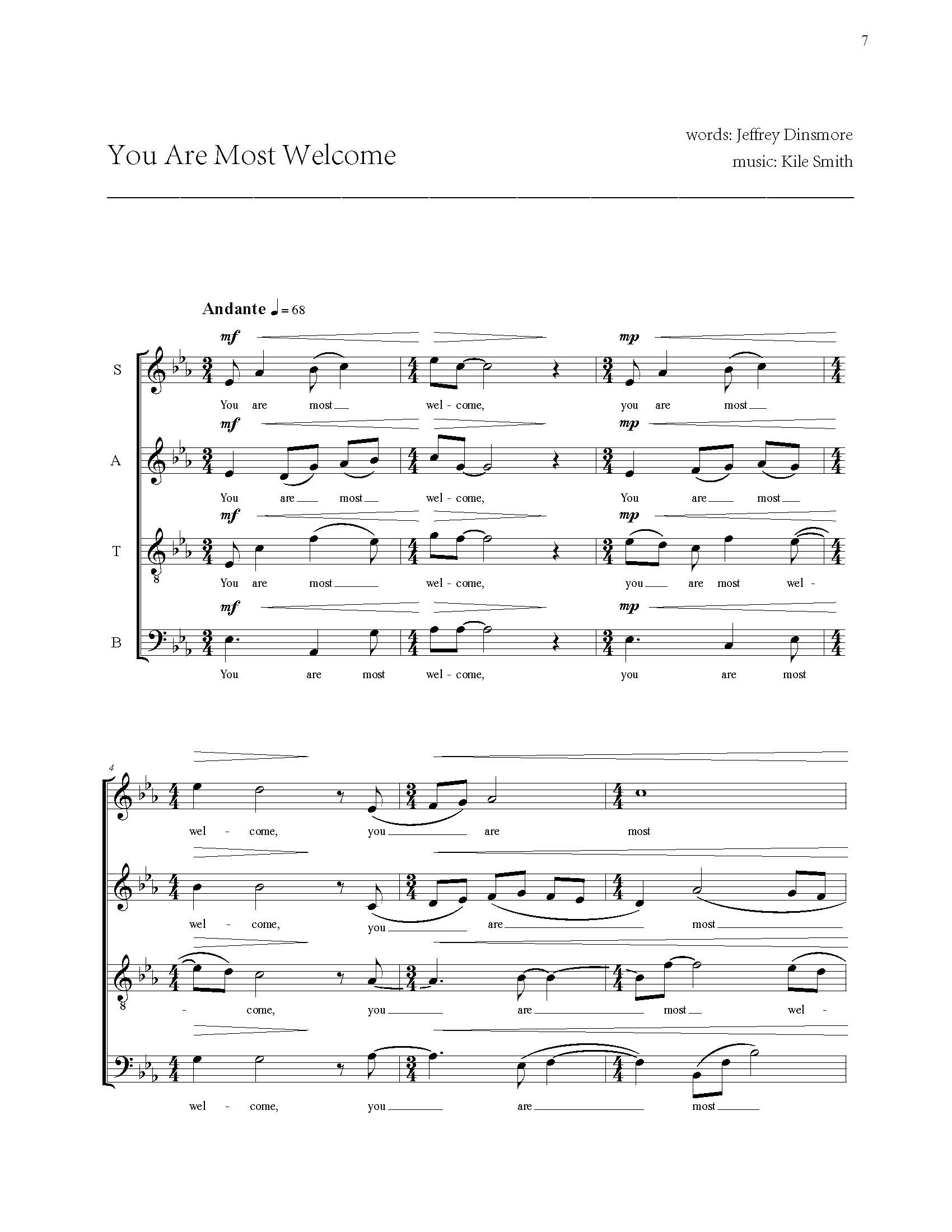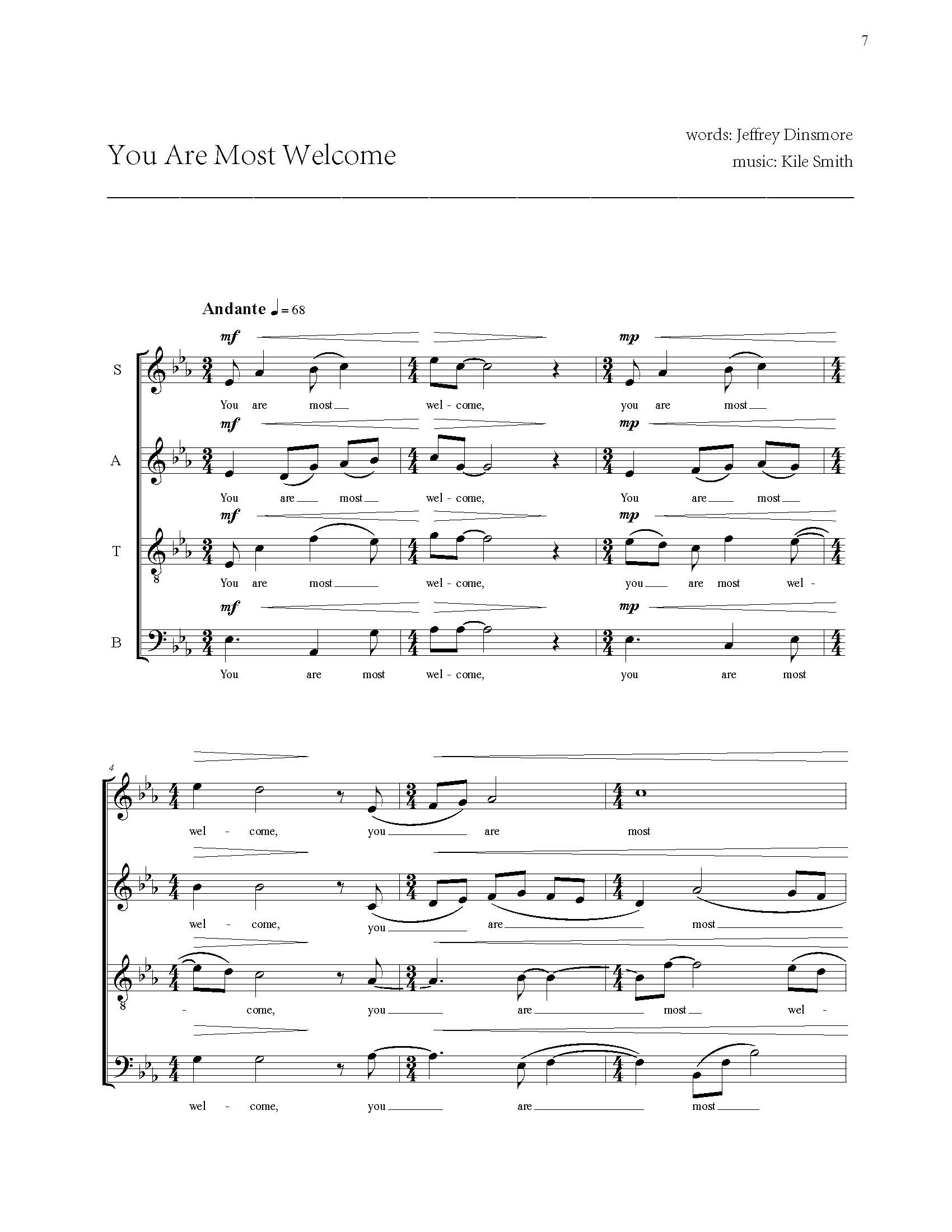 sold out
Jeff Quartets Omnibus Edition
NOTE: The 2016 omnibus edition of the Jeff Quartets is permanently sold out; the quartets are now available through the composers' individual publishers.
A rare compilation of new quartets from 15 of the world's leading composers, Jeff Quartets can be sung individually or as a concert-length program. All for 4 voices - in quartet or choir - and all 4-5 minutes in length. Varied, unique, creative, thoughtful works: a true legacy project.
The composers of Jeff Quartets have generously allowed for the sale of the quartets in a single, omnibus edition. All proceeds will benefit The Jeffrey Dinsmore Memorial Fund @ The Crossing.
Jeff Quartets
You Are Most Welcome - Kile Smith
First Pink - Paul Fowler
Ahania Weeping - Louis Andriessen
For Orpheus - William Brooks
A Jeff Quartet for 4 Voices - Bo Holten
Thousand Waves - Santa Ratniece
Translation - Ēriks Ešenvalds
make peace - David Lang
Sumptuous Planet - David Shapiro
Dear World - Lansing D. McLoskey
Empire of Crystal - Benjamin C.S. Boyle
The Beautiful Land of Nod - Robert Convery
Gentle Soul, Find Peace - Lewis Spratlan
Yes, I Am Your Angel - Gabriel Jackson
What It Might Say - Ted Hearne
For quantities of 20 or more, please contact us directly to receive a 20% discount. Large orders may be sent to Maren Montalbano (maren@crossingchoir.com).